Energy Efficient Landscaping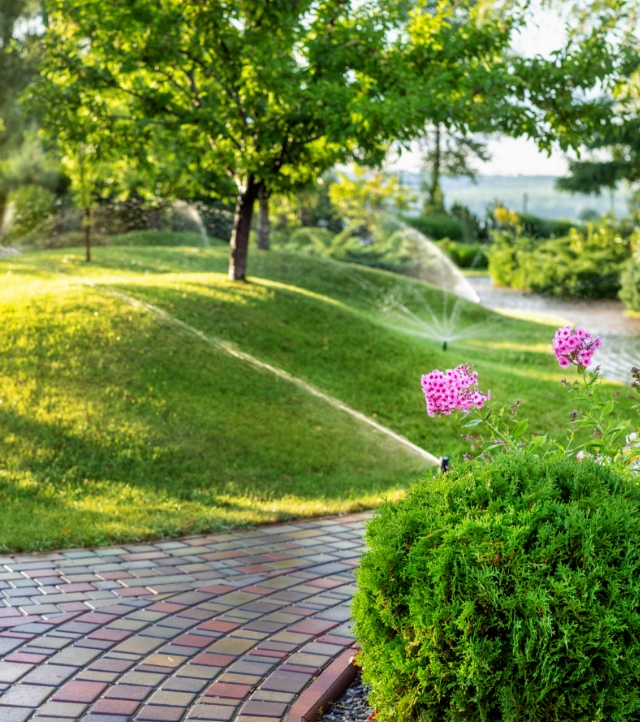 Harness the Free Power of the Sun: Landscaping for Efficiency
At Discount Solar, we believe that harnessing the free power of the sun can lead to a more efficient and productive landscape. With our exclusive solar-powered landscaping technology, you'll be able to take advantage of the unlimited potential of the sun's energy.
Solar-powered performance means outdoor lighting, irrigation systems, and other landscaping features will benefit from naturally generated energy instead of relying on costly electricity or gas.
What's more: our solar-powered lighting systems are designed to last through thousands of hours of total sunlight exposure. This means no more expensive bulb replacements because your lights will provide reliable illumination all year round.
That added efficiency and savings come with the peace of mind of knowing that you're helping the environment by utilizing renewable energy sources. Harness the free power of the sun today through energy efficient landscaping with Discount Solar.
Save Energy and Money with Renewable Solar Solutions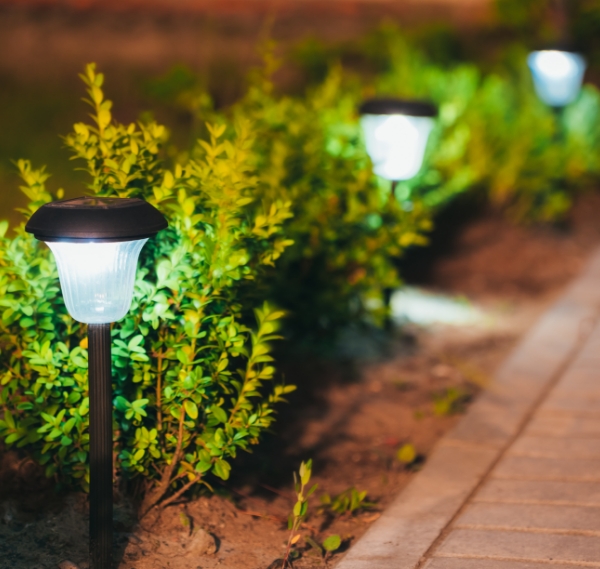 Have you ever considered the cost of powering your outdoor lights, irrigation, and other features? From sunlight to wind power, renewable energy sources can reduce energy bills while helping the environment.
Are you ready to take your outdoor energy costs into your own hands? Discount Solar has the perfect solution: California solar energy efficiency through renewable solar energy. From installing solar panels on your property to utilizing wind power, easy-to-use and cost-effective technology can drastically reduce the amount you spend powering up your home. Not only that, but you'll also be helping the environment by turning away from traditional non-renewable power sources.
With Discount Solar, you'll never have to worry about skyrocketing energy prices again. Our solar solutions are flexible, allowing for easy installation and efficient use of renewable energy sources. And with regular check-ups and maintenance available, you can trust us to provide the best possible service.
Cut your monthly electricity bills and save your hard-earned money: With a renewable solar solution from Discount Solar, you can reduce costly electricity bills and get more value for your money. Our state-of-the-art technology means lower costs for you in the long run.
Feel good about doing something that makes a difference: Investing in renewable solar energy is making a difference for our planet. By powering your home with clean, sustainable energy, you're reducing carbon emissions which helps combat climate change.
Increase the value of your house: Installing a renewable solar system adds value to your home by increasing its curb appeal. Plus, you'll be eligible for valuable tax incentives and financing options. Choose Discount Solar today and start living smarter!
The Benefits of Energy-Efficient Landscaping
When it comes to landscaping, energy efficient landscaping techniques are the way to go. Not only does it provide you with a beautiful outdoor space, but it also leads to long-term savings and a healthier planet. 
From installing solar lights to using water-conserving irrigation systems, there are countless ways to make your outdoor space more efficient and eco-friendly. With an efficient landscape, you can expect to save on energy costs associated with outdoor lighting and irrigation, reduce your impact on the environment and even add value to your home. 
Whether you're trying to attract birds or create a peaceful oasis in your backyard, adopting energy efficient landscaping doesn't have to mean sacrificing beauty – it just requires thoughtful planning. Take the next step towards sustainability and start creating an energy-efficient landscape today!
Transform Your Landscape into an Energy-Saving Masterpiece
When it comes to landscaping, why settle for the ordinary when you can have something extraordinary? With Discount Solar's energy-saving landscaping solutions, your outdoor space can be transformed into an eco-friendly masterpiece with solar panel landscape options that look great and save you money. 
From stylish solar lights that automatically come on every night to sustainable water features and plants that use less water, we'll help you find the right energy-efficient landscaping options to make your home or business look its best – all while saving you money.
And with our innovative solar power systems, you can even generate your own clean energy and take advantage of the incredible tax rebates available in many states. Stop settling for the mundane, and let us show you how you can save energy and money while transforming your landscape into a unique and beautiful work of art.
Get Instant Financial Relief with Smart Energy-Efficient Landscaping Solutions
Have you ever dreamed of living in a beautiful landscape with environmentally friendly green energy? That dream just became a reality! 
With Discount Solar, get instant financial relief and long-term savings with smart energy-efficient landscaping solutions. Our team of experienced professionals is dedicated to providing a quality, solar panel landscape that lasts. Whether it's replacing worn-out sod with new turf, installing low-flow sprinklers, or using drought-resistant plants, we have the services you need to enjoy lush landscapes without breaking the bank.
You don't have to worry about your monthly utility bills skyrocketing – we can make sure you're always using the most efficient methods possible. Enjoy the perfect balance of beauty and efficiency when you choose Discount Solar for all your landscaping needs. 
Beating the cold winter winds and staying cool through summer winds while establishing energy efficiency in your landscaping is essential. Whether you want to do this by planting more deciduous trees and shrubs, planting carefully positioned trees in the summer sun, or dealing with low angle winter sun in your solar setup, Discount Solar can help you detect shade walls, shade trees, heat loss areas, and even install a green roof.
Reducing your cooling costs and improving energy efficiency is one of the best ways to reduce energy consumption and costs, especially when cold winds or solar heat are a problem.
The Solar Panel Specialists You Can Trust
Get the power of the sun working for you with Discount Solar. When it comes to solar panels, energy efficiency is key. With many years of experience in energy-efficient solar installation and landscaping solutions, we offer our customers reliable and quality craftsmanship they can trust.
Our team of experts will customize a solar solution tailored to your individual needs so that you can enjoy all the benefits of renewable energy. We use only high-quality materials backed by our satisfaction guarantee, and our installers undergo rigorous training to ensure your system is installed correctly.
With Discount Solar, you get peace of mind knowing you have chosen a reliable and trustworthy partner to help bring your vision to reality. So why not go solar today? Get the most from your energy and invest in a sustainable future.
Hassle-Free Process, Guaranteed Results
With our hassle-free process and guaranteed results, you can be sure that your solar battery or system is installed correctly and efficiently. Our team of highly qualified professionals has years of experience in the field, so you can trust their expertise to get you on the path to renewable energy.
We understand that everyone's needs are different and that no two installations will ever be the same. That's why we take the time to give you a tailored experience. When it comes to solar panels, energy efficiency is so important, and you can rest assured knowing that Discount Solar will provide you with a quality solution at an unbeatable price!
Before I found Discount Solar, I had no idea how to make my landscaping energy efficient. But thanks to the team at Discount Solar, I now have a landscaping setup that saves energy and looks amazing! Thanks so much!
If you want a landscape design with an energy-efficient twist, look no further than Discount Solar! They were professional, knowledgeable, and incredibly helpful in helping me achieve the perfect balance of beauty and efficiency for my home.
My experience with Discount Solar has been nothing short of exceptional. The team was able to work with my budget and create a stunning, energy-saving outdoor space I'm proud to show off. Highly recommend!